Kids Tennis Lessons - Quinns Rocks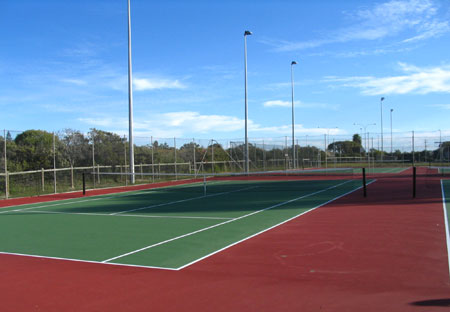 Quinns Rocks Tennis Club
The Quinns Rocks Tennis Club is located just north of Joondalup, making it convenient for lessons for anyone living in Perth's outer northern suburbs.
Lessons are available for juniors through to adult players, either in group or private sessions.
Family-Friendly Kids Tennis Lessons in Quinns Rocks
Quality tennis lessons for children don't have to be expensive, and certainly shouldn't be boring. Tennis Lessons Perth is proud to offer affordable kids tennis lessons in Quinns Rocks at the Quinns Rocks Tennis Club, just north of Joondalup. Our family-run business has helped thousands of Western Australians achieve their best on the court for over twenty years, and our talented coaches know what it takes to keep kids engaged. Sports lessons should be fun and keep kids moving, so they enjoy learning, whether they aim to compete or just study the game. Junior lessons on up to adult are available in both group and private format at Quinns Rocks.
Peter Gerrans, the founder of Tennis Lessons Perth, developed his love for tennis through fifteen years of State Grade tennis competition, including a State Grade title win. He spent time coaching in Europe, then moved back home to realise his dream of owning a tennis academy in Western Australia. His titles include Tennis Club Australia Professional Coach and TCA Qualified Advanced Coach, and he holds numerous coaching qualifications. With a talented team of coaches behind him, he shares his love of the sport with all ages and skill levels in a relaxed, fun atmosphere. The aim is to be parent-friendly as well as family-friendly. Whether individually or in a group, your lesson is tailored to your individual needs and circumstances. As you can see from our testimonials, Tennis Lessons Perth is an excellent choice for kids tennis lessons in Quinns Rocks.
To sign up or get more information, call us on (08) 9381 7756.